NOTICE
The health and safety of yourself and others is of upmost importance to us,so it is with heavy hearts that we are cancelling bike club for the 2021 season.
​
Please continue to ride your bike and send us a photo on our Facebook page!
​
We look forward to seeing you in 2022. Stay safe and ride on!
​
​
​
​
EVENTS IN BANCROFT
Some cycling and outdoor community events around town
Heading 1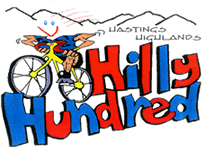 Services 1. Click here to edit me
The Hastings Highland Hilly Hundred, billed as the "TOUGHEST CENTURY RIDE" in Ontario, will leave you in awe as it weaves its way through the colourful hardwood forests, lakes and hills and valleys of the Canadian Shield.